THE CURLY GRAIL | Hydrating Gel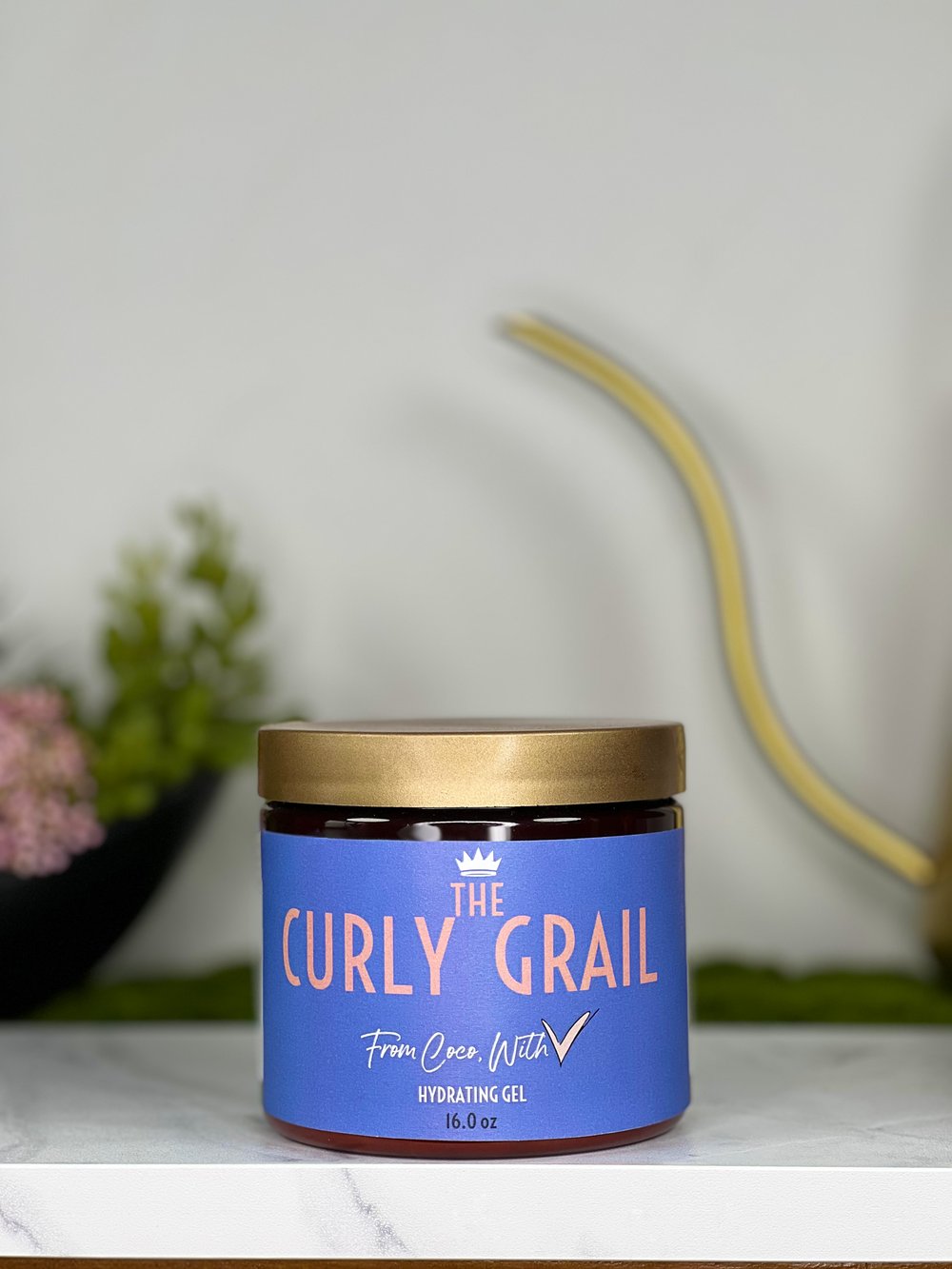 All dry hair needs is water, but for kinks, coils and curls, tightly-bound cuticles make it difficult for water to penetrate and deliver moisture. Quench your strands with this daily leave-in conditioner full of "water-loving" humectants to help your curls reach optimum hydration.
INGREDIENTS:
Distilled water, sodium lactate, gluconolactone, behentrimonium chloride, centrimonium bromide, hydroxypropyl guar gum, hydroxyethylcellulose, polyquaternium-10, polysorbate-80, cetearyl alcohol, panthenol, sodium benzoate, silk protein, castor wax, amodimethicone, fragrance oil, cetrimonium chloride.
DIRECTIONS:
For Type 3 hair (looser waves/curls) - Apply liberally to wet hair using the rake & shingle method to separate your curls.
For Type 4 hair (tighter curls/coils)- Apply liberally to dry hair using the rake & shingle methos to separate your curls.
TO REFRESH HAIR:
Lightly dampen hair with water, finger-detangle and shake curls free. Do not wash out until wash day. Use as needed.