CURL MEMORY | Deep Conditioner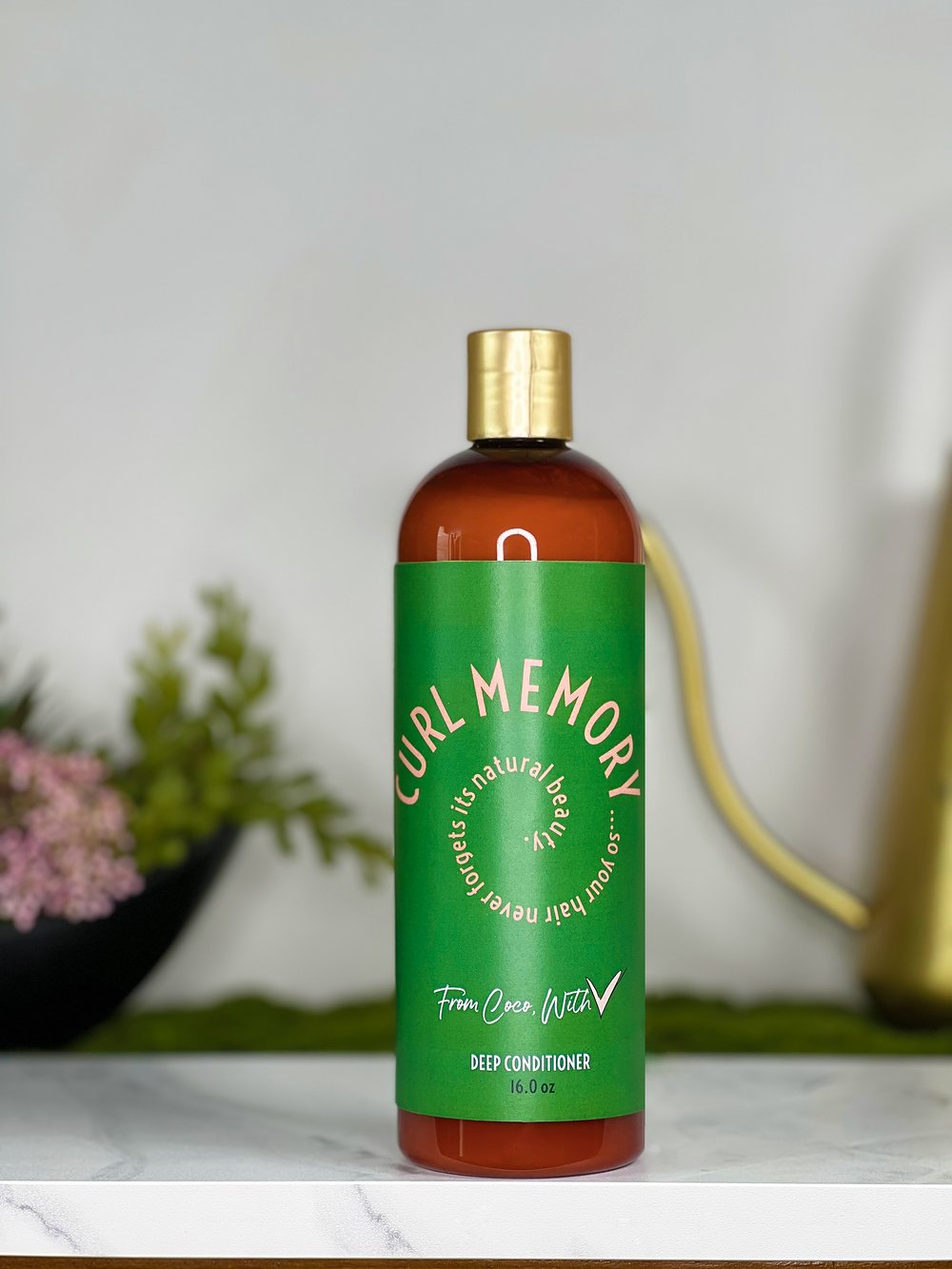 All dry hair needs is water, but for kinks, coils and curls, tightly-bound cuticles make it difficult for water to penetrate and deliver moisture. Quench your strands with this deep-conditioning co-wash that delivers moisture while bringing out your curl pattern.
INGREDIENTS:
Distilled water, glycerin, sodium lactate, cetrimonium bromide, cetearyl alcohol, behentrimonium chloride, polysorbate 80, gluconolactone, sodium pyroglutamic acid, honeyquat, castor oil, polyquat-10, sodium benzoate.
DIRECTIONS: Apply liberally to hair using the rake & shingle method to separate your curls. Leave on for up to 30 minutes and then thoroughly rinse out. For best results, follow up with The Curl Grail Hydrating Gel.